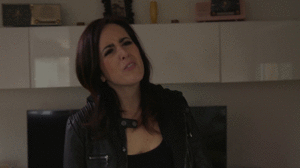 11:16 video
Following a strange accident that has left all of her senses incredibly heightened, Lauren has decided to use her strange new abilities for the good of her community. With a mask to guard her eyes and identity from the light, she becomes FemmeDevil, a ferocious XXXX of beauty, justice, compassion, and pleasure!
Lauren has been investigating the corruption of her newly elected Senator for months, and finally has the chance to look around her empty house. But to her surprise, she is joined by a mysterious woman reeking of whiskey and strength. In an even more shocking development, the woman shoves her down and XXXX her out without expending any effort.
She doesn't know it yet, but Lauren has just stumbled into the path of Jessica Bones, the enigmatic siren everyone is whispering about.
Jessica has been conducting her own investigation into the Senator's corruption, and sticks to her usual strategy of hitting first and asking questions later when confronted with an unknown bombshell sneaking around the Senator's house at the same time. Having XXXX the lady out, she investigates her XXXX body, patting down her muscles, picking up her appendages only to watch them drop, and scrutinizing every detail of the woman in black while she lays there helpless to Jessica's whims.
Luckily, Jessica finds some rope in the Senator's bedroom along with the evidence she was looking for! She ties FemmeDevil securely to the couch, making sure a length crosses the delicate expanse of her neck to ensure the superheroine-turned-damsel's struggles to free herself will be absolutely fruitless. As the two women slowly realize that they are actually on the same team, they also realize that both of them are quite enjoying the encounter!
But just because they're becoming friends doesn't mean that Jessica is going to untie her new prize!
Featuring: Tina Lee Comet (as Jessica Bones)
*SUPERHEROINES, DAMSEL IN DISTRESS, ROPE BONDAGE, XXXX FETISH, XXXX PLAY, XXXX FETISH, LESBIAN DOMINATION, BLINDFOLDS, LEGGINGS, BOOTS, POWERFUL WOMEN, COSPLAY, PARODY, SMILING SIREN*