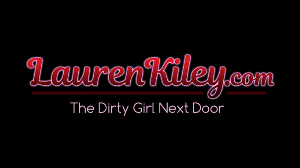 16:05 video
Lauren finds herself in chains and confronted by the PunishHer, played by Samantha Grace, who wants to settle a disagreement. Lauren thinks that it is unfair to go around punching people in the dick when they are rude or unpleasant. Her captor not only disagrees, but wants to recruit Lauren to the dark side!
Blindfolded and chained, Lauren is tormented as Samantha teaches her that Her way is the Right way! She fondles Lauren above her slutty bodysuit and teases her fingers along the fishnets on her legs. Lauren struggles against the chains and the pleasure she feels at her touch. Then she is left with her tits out to struggle helpless and humiliated!
To reinforce the lesson, Samantha brings in a magic wand vibrator and starts using it on Lauren's super sensitive nipples! With every sensation heightened and rippling through her, Lauren will agree to anything her PunishHer wants! Samantha continues to edge and tease Lauren, putting the vibrator against her pussy and leaving Lauren dripping wet and begging to cum before she finally allows her to orgasm.
But she won't get off that easy. With her already sensitive nerves on hyper sensitivity, Samantha keeps the wand pressed and vibrating against Lauren's pussy and rattling against the chains! Lauren is brought to the brink and made to cum again and again until each orgasm hurts with relief and pleasure!
Featuring: Samantha Grace
Includes: Superheroines, Bondage, Chains, Chain Bondage, Chair Bondage, Blindfold, XXXX Orgasms, Bound Orgasms, Bondage Orgasms, Lesbian Domination, Femdom, Punishment, Discipline, Coerced Orgasms, Topless, Magic Wand, Vibrator